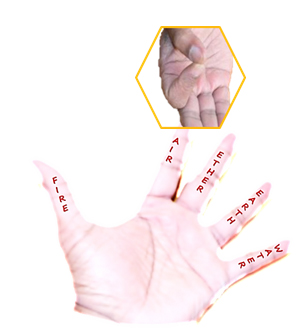 Flex your hands to Fix your health – Health at your finger tips
What is Mudra Therapy?
Mudra in Sanskrit means "seal" or "symbol".. Through mudra therapy we activate the five elements in our fingers using our fingertips to regulate energy flow in the meridians. Good circulation is the key to good health.
What to expect in the program
There are numerous Mudras addressing your physical/mental health.
What to expect in the session:
Therapeutic Mudras addressing the following: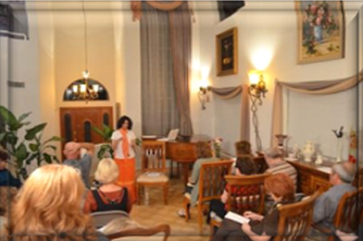 How to balance emotions, calm the Mind, improve concentration, relieve stress, total relaxation etc.
Enhance Digestive health.
Prevent heart problems, strengthen heart health and regulate blood pressure
Overcome sinus problems, relieve earache
Relief from constipation, gastritis, acidity, thyroid problems, regulates menstrual flow etc.
Calm your nerves and reduce anxiety
You will learn more benefits in the class
Who can do it?
Anybody can do it. All you need is your hands
Complimentary
You will learn a Meditation technique using one of the Mudras at the end of the session for improving your concentration and will power.
Time: 45 minutes
Cost: $10 per session

Who can do it?
Anybody above 4 years of age to adult
Our activities and courses are designed to spread our Foundation 's Motto -
"Sadguru Mangeshda Kriya Yoga Foundation" motto: Unconditional Love and Unconditional Forgiveness for World Peace!
Shambhavi's classes provide in depth knowledge on the subject be it Ayurveda, Reiki or Mudra Therapy. She has a very subtle connection with the audience which makes you want to learn more from Shambhavi. I have been practicing the Mudras she taught us in class and had immediate results. Looking forward to more classes with you! - Sofia I.

Shiva Sandilya, business man, India
While flying from Mumbai to Hyderabad suffered a heart attack on the flight. But using a Mudra, taught by our Guruji for such emergency situations, I managed to reach home and then get admitted in a hospital. Today I am leading a normal life.